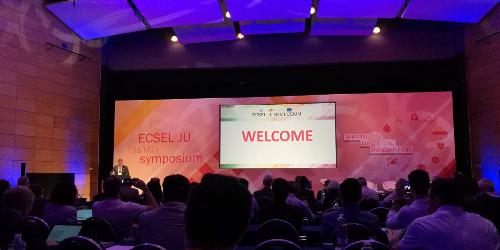 The ECSEL symposium in Malta was held on June 2017 under the auspices of the Maltese Presidency of the Council of the EU. Industry, research, finance and the academic world participated together with policy makers at European, national and regional levels.
The participants were informed about the wide range of opportunities offered by the growth of smart technologies and the vital importance of ensuring a competitive European presence at all stages, from conception to marketing.
A series of expert speakers highlighted where the ECSEL projects were creating clusters of common interest and excellence by fostering the advancement of technology in key strategic areas of semiconductors, automotive technology, intelligent manufacturing and intelligent mobility. The WInSiC4AP project was represented by the Coordinator Leoluca Liggio of the DTMNS and some partners.
A poster was produced and the presentation was appreciated and awarded 3rd place.