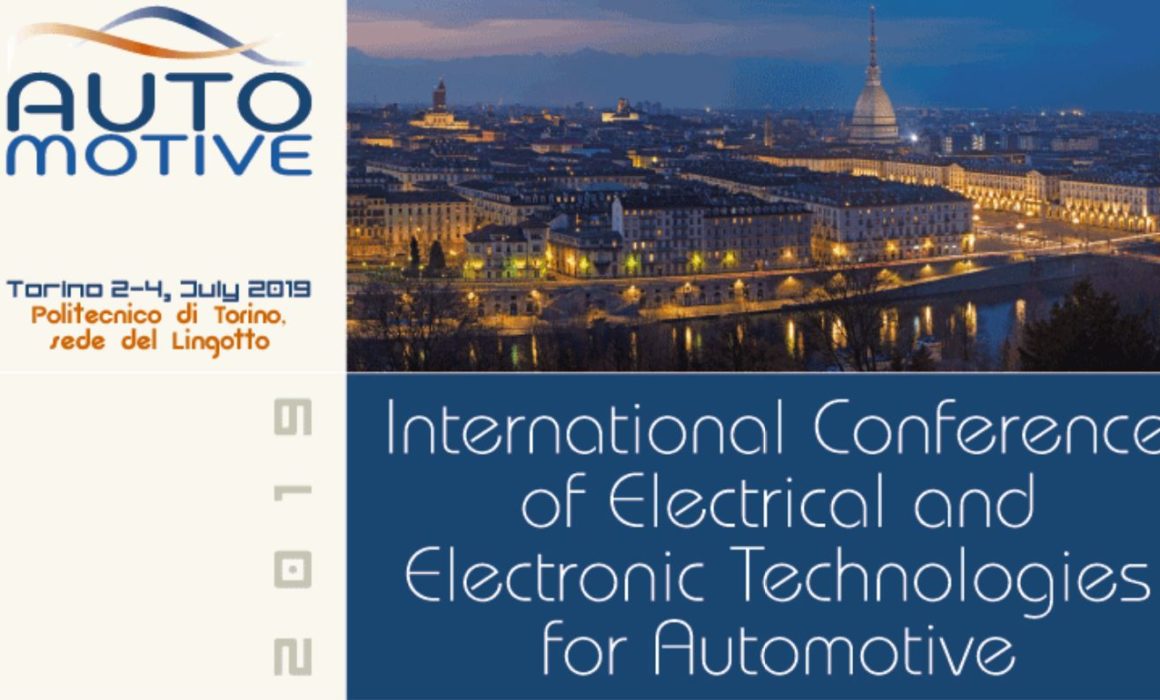 The 4th AEIT International Conference of Electrical and Electronic Technologies for Automotive (AEIT AUTOMOTIVE 2019) aims to be a solid reference of the technical community to present and discuss the most recent results of scientific and technological research for the automotive industry, with particular emphasis to applications and new trends.

The Conference covers all aspects of the segment focusing on electrical vehicles, connected autonomous cars and related mobility.
AEIT AUTOMOTIVE 2019 will bring together in an annual event, spread over 3 days, the Electrical and Electronic Automotive specialists with the Information and Communication Technology ones.
The Steering and the Technical Program Committee include experts from the Academic world, Associations, Key Industrial Stakeholders and Regulatory Authorities.
AEIT AUTOMOTIVE 2019 will be structured in 3 days with Scientific Sessions, including both lectures and poster sessions, Key-note Speeches, Round tables and Panel discussions,
covering current electric automotive scenario with its national and international perspectives, development trends and the regulatory framework.