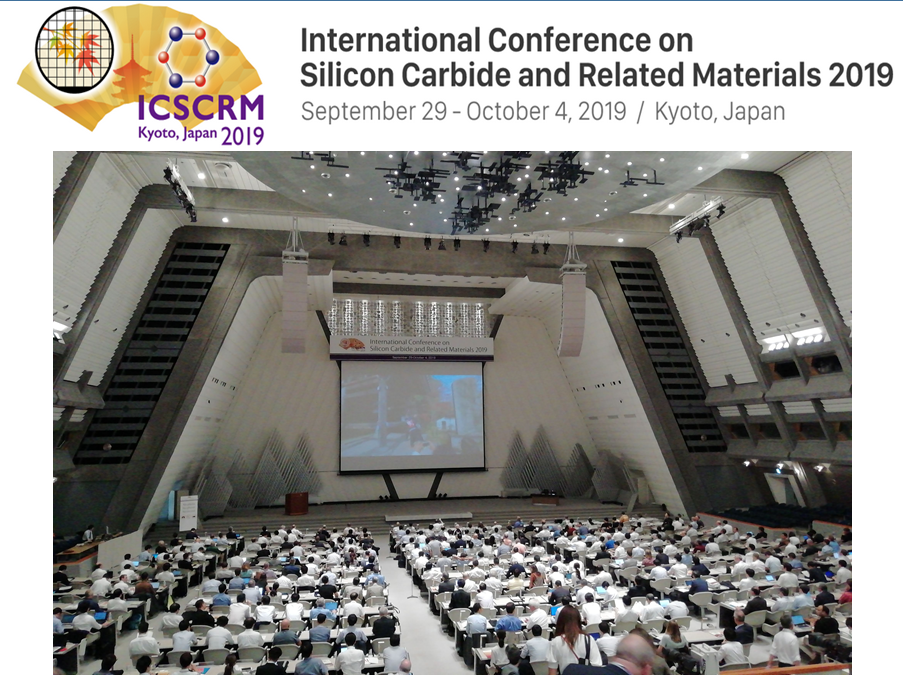 The International Conference on Silicon Carbide and Related Materials (ICSCRM) is the premier forum for technical discussion in all areas of silicon carbide (SiC) and other wide bandgap (WBG) semiconductors. The topics covered in the ICSCRM include bulk and epitaxial growth, fundamental physical properties, defect characterization and engineering, quantum technology, surfaces and interfaces, device fabrication processes, devices (high-power, high-temperature, RF power, radiation-resistant devices, etc.), packaging, modular and circuit technologies, and system applications for SiC and related materials including other WBG semiconductors such as III-nitrides, oxides, and diamond.
The ICSCRM2019 was held in Kyoto, Japan, from 30 September to 4 October 2019 and counted the participation of about 1000 academic and industrial scientists, from all over the world. The WInSiC4AP team participated in this important event, contributing with one invited talk (STMicroelectronics), one oral presentation (CNR-IMM) and two poster presentations (STMicroelectronics and CNR-IMM).
The complete conference program can be downloaded here. The conference proceedings will be published in 2020 on Material Science Forum.